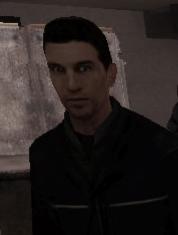 Hostages consist of citizens that are captured by the PMCs, they can be rescued in The Hospital, The Mall, and the U.D.R.C..
Notable Hostages
Edit
Appartment Hostage

She can be rescued only if the player encounters a Police Officer calling for help within one of the appartment stories. She is rescued when the player gives the Officers a signal to breach the room. The Hostage taker will be killed or surrenders on random, either way the Hostage will be saved.

Rooftop Hostage

She can be rescued by eliminating five Terrorist in the sniper sequence of the Prologue in the first map. If she is rescued, she will appear in the hospital and will thank the player. It is not required to rescue her, her death will not fail the mission. However, rescuing her will reward the player with a Sniper Rifle trophy at the house.

Hospital Hostage

He is rescued after all soldiers are eliminated within the Hospital of the first map.

U.D.R.C. Hostage

He is found after killing two soldiers in the U.D.R.C. Complex that were holding him captive. He is then escorted by the player to open the blast door to the complex.

Gas Chamber Victim

After eliminating Danko and stepping through the automated double doors, a hostage is seen in a gas chamber banging on the window. He is not rescuable and dies five seconds after contact with the player.
In Underhell Chapter 1, there would be no Hostages. Instead, they would be replaced by Survivors, and will use weapons.
Hostages has a Photo Gallery.