"Axe" redirects here. For the melee weapon, see Axe (weapon).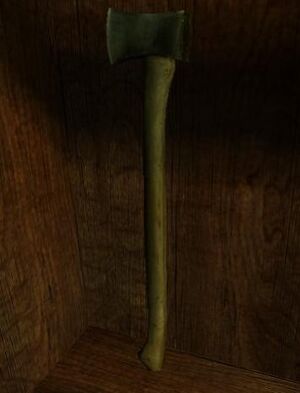 The Axe is a tool found in The Garage, it is found in the closet next to the Box of Flares.
Purpose in Prologue: The House
Edit
Purpose in Chapter 1: The House
Edit
Used to break through a fallen tree's wooden debris so that the player can proceed towards the forest.
Purpose in Chapter 2: The House
Edit
Purpose in Chapter 3: The House
Edit
Purpose in Chapter 4: The House
Edit
Purpose in Epilogue: The House
Edit